Our traveling circus hit the road in June, and this time we were headed to Nepal, Bhutan and India. I'm often asked why we choose third world countries, and I always think that's an interesting question. I mean doesn't everyone want to visit everywhere in the world in no particular order?!?!?!  Turns out that no they don't!
Sitting on the plane flying to Kathmandu with hot hubby and our two boys (12 and 15), we all had different thoughts on how the next two and a half weeks would play out.
First let me back up a little… why did we choose these places and doesn't it cost a ton of money to take these trips??? Well it's pretty simple… our family chooses to spend money on travel and experience as a priority, we work hard all year to save and forgo the unnecessary dinners out, Jamba juice, Starbucks and other every day purchases to help make this happen. I'm also the queen of using hotel points, air miles, and combining all of the different programs around to get the best deals possible (honestly hot hubby usually calls me for large purchases to see what credit card I want him to use!)  Hot hubby and I also realize that outside of our privileged life, there's a whole lot more to the world than shiny Los Angeles, and feel it's important to explore with our children so they understand how kids live in different cultures and countries.
We hold regular family meetings and all bring our list of places we'd like to visit in no particular order. The Wonders of the World are at the top of all lists, and we're trying to work our way through in no particular order. Much depends on climate, time available, finances and world events, and then the 'perfect location' just sort of organically works its way to the top!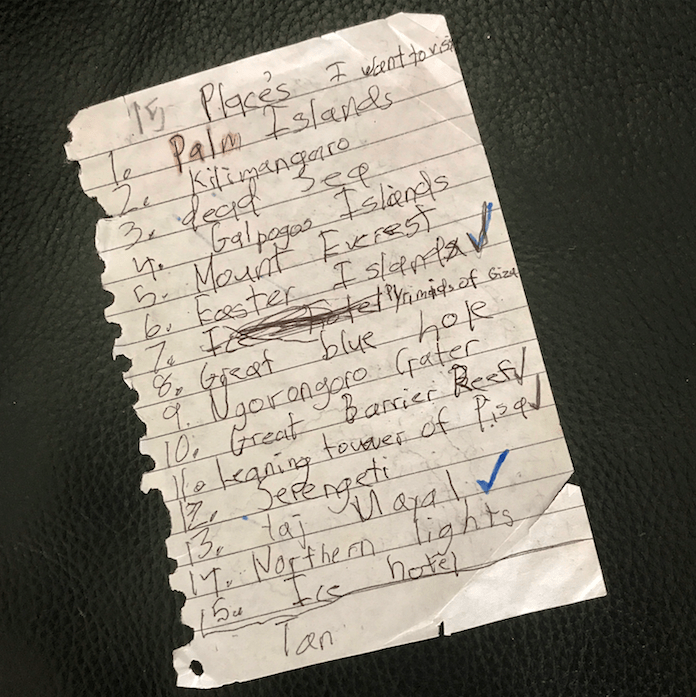 Soooo at our family meeting earlier this year, we realized since we only have two summers with Sebastian before he heads to college, our time for extended vacations as a family may be coming to an end (Sniff sniff…. I'm not crying you're crying). We carved out almost three weeks at the beginning of summer that could work, but meant Julian would miss the last two weeks of 6th grade and have an exxxxxxtra long summer this year (much to his dismay). We settled on Nepal and Bhutan.   Once we chose our location, I kicked into gear. This is what I live for… I pored over flights, hotels, cities and things to explore. We decided to fly into Kathmandu, spend time exploring the hustle of Nepal's largest city, drive to Chitwan to explore dense forest and grassy plains, and end in Pokhara which is known as the gateway to the Annapurna Circuit, a popular trail in the Himalayas.


 Bhutan was more tricky and I soon discovered the government requires a minimum tourist tariff of $250 per person per day (say what?!?!?!), and only two airlines are cleared to fly in and out of Bhutan from only nine cities in the world. It also turns out that Paro, the International airport in Bhutan, is listed as one of the scariest airport in the world for take off and landing. (gulp!). When researching flights from Kathmandu,  I discovered we could fly from Paro via Delhi, back home, so we decided to add a quick stop over in India. The fabulous Taj Mahal is on Julian's list, and he is still bitter that we left him with grandparents in England 10 yrs ago (he was two, what can I say!?!).  Hot hubby and I simply love everything about India, Sebastian was 5 when we last visited, so it seemed like a no-brainer to stop off in Delhi and Agra for a few days en route back to Los Angeles. So that's pretty much how things go down in our house…. No travel agents or glossy brochures, our trips seem to evolve organically until they are just right!