Hermosa Beach is a beachfront city in Los Angeles County, California.  This small independent city is located in the South Bay region of the greater Los Angeles area and is bordered by Manhattan Beach to the north and Redondo Beach to the south and east.  According to some it's the 'best little beach town in the US.'

Our circus has called Hermosa Beach home for about 25 years, so I like to think we've found all of the best spots.  Here are our top 10 things to do in Hermosa Beach in no particular order.

Surf Hermosa Pier
Grab a surf board or boogie board and surf the Hermosa Pier.  The surfing at Hermosa Pier is great for all levels. This is the spot to surf whether you're a beginner or a more seasoned surfer, and you can rent a board at Spyder Surf shop on the Pier and be ready to hang 10 in no time!
Spyder Surf is by far the best surf shop in town – there are two Hermosa locations (and now one in Manhattan Beach). You can shop with the locals for surfboards & skate decks, surf clothing & other accessories in a cool shop owned by former pro surfer, Dennis Jarvis.  Great owner, and staff (I may be biased since my son Sebastian works there), and the store is filled with the latest surf designs for men and women.  We like to shop local and support local businesses.

The Strand – Hermosa Beach
The Strand is happening during the day and night.  All hours of the day you'll find this paved boardwalk filled with bikers, rollerbladers, joggers and strollers. At night, the Strand is a great place to watch people as they head to the restaurants and bars, or we take the family down to watch the epic sunsets.

Walk the Greenbelt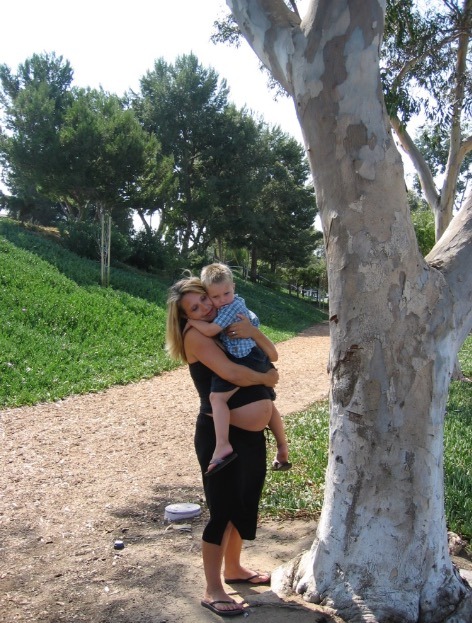 The Hermosa Beach Greenbelt runs the length of the city. It was once part of a railroad easement.  This gorgeous trail runs parallel to the Strand and is home to butterflies, birds, and peaceful landscaping.  Any time of the day or night you can find joggers, dogs, and walkers enjoying the nature. It's a beautiful green sanctuary if you're looking for a change from the ocean and sand.
Sunset Dinner on the Pier

The Hermosa Beach restaurant scene is booming lately, thanks to some fabulous new chefs in town.  When we have visitors we almost always head to the Hermosa Beach Pier to sit on the patio of the latest hotspot, sip a cocktail and watch the beach scene unfold. Some of our favorites are:  Tower 12, Waterman's and happy hour at Mediterraneo.

Summer Concerts and Movies on the Beach
Hermosa Beach offers free Saturday movies and Sunday concerts held on the beach in August, and it's the perfect way to wind down the weekend.  We grab our picnic, beach chairs and enjoy the evening watching the sunset on the beach with friends and neighbors.

Beach Volleyball
Hermosa Beach is the epicenter for beach volleyball players, and has produced many top players and professionals.  If you walk the Strand, you'll always see intense serving and spiking action, and if you look closely you might even spot a few of our home-grown Olympic gold medalists.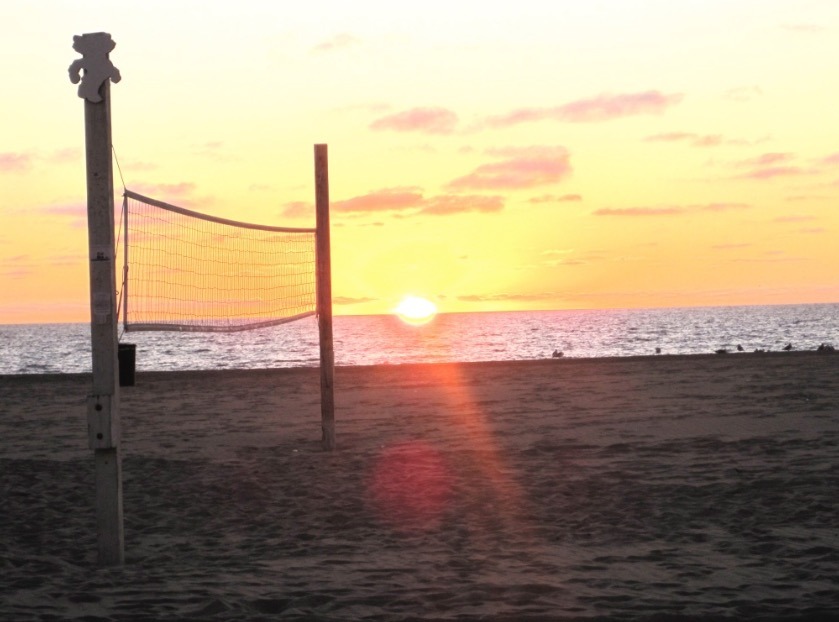 Farmer's Market
Best Farmer's Market ever (I might be slightly biased) with gorgeous ocean views.  Set in the heart of downtown at Pier Plaza,  vendors sell fruits, veggies and other grocery items. We like to stroll the market for produce, and then stop at one of the surrounding local restaurants for lunch.
El Gringo is our favorite local restaurant for fast, fresh Mexican food. It's hard to beat the stunning rooftop deck overlooking the ocean and the consistent quality of the food makes it our go-to restaurant for casual family dinners, or take out. My favorite menu item is Xchotli Soup (pronouned "soul-chee") – it's SO good!

Beach Night with Friends
There's nothing we love more than getting a text from friends on a Friday afternoon saying "Anyone up for beach night?"   That's basic code for let's bring some snacks and drinks to share, pack them in the back of your chair, and meet on the water's edge to chat with friends drink some cocktails and enjoy where we live.  We also order pizza and they'll deliver to us right at the ocean front! There's really nothing we'd rather do!

What do you enjoy most about the beach?
Hermosa Beach probably has it covered.