It's the most wonderful time of the year……  I love December, and the whole holiday season in general.  The stores are festive, Christmas music is pumping, and trees are being trimmed all over the world.  However, only a Brit will tell you, there's nothing like being in the UK for Christmas.


First of all the weather is christmassy (ok, butt freezing cold, lashings of rain, and  blizzards), but it's not 80 degrees…  The markets are hopping with sales people trying to entice you to buy their stocking stuffers (c'mon luv… get yer crackers here… two fer a pound).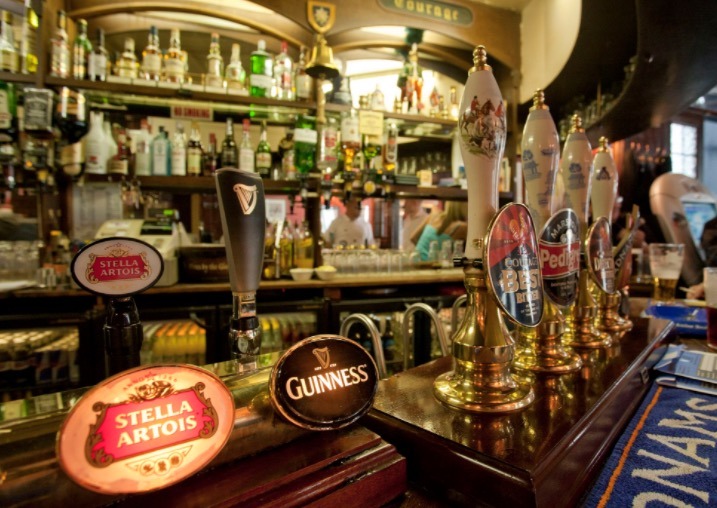 And there's simply nothing more festive than hearing 'Slade Merry Christmas Everyone'   or Last Christmas when you walk into every pub in the village, or belting out 'Do they know it's Christmas,' with your mates at the end of a night out drinking too many snakebites and Marston Pedigrees.
But there are so many more things that make me miss the UK terribly this time of year, and only a Brit would understand.
1. Opening A Selection Box On Christmas Morning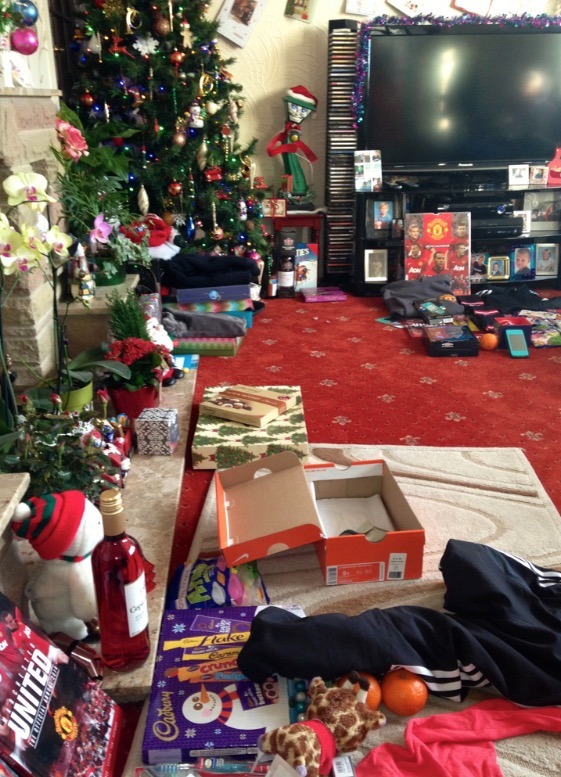 It's almost guaranteed that most children in the UK will have a selection box wrapped under their tree.  I loved opening these chocolate goodies and treats from Cadbury (and I mean the real Cadbury before it was bought by Hershey) in a festive box.  The best part was deciding whether to eat the Curly Wurly or the Wispa first!
2. Christmas Crackers
There's nothing more fun than pulling your Christmas crackers before tucking into Christmas dinner, to see what crap plastic toy falls out.  It could be a plastic thimble, small card trick, or plastic toy car.  But the best part is reading the bad jokes that are also inside each cracker, then putting the brightly colored paper hat proudly on your head  where it sits for the rest of the day.

3. Poking around the Christmas Pudding for Money

No British Christmas dinner is complete without Christmas pudding. Christmas Pudding is traditionally served for dessert and it's a very dense suet pudding made of dried fruits and nuts.  It typically has cream, warm vanilla custard or hot rum sauce poured over the top.  My mum would always wrap a pound coin in foil and hide it in the pudding, and it was always fun as a child to dig around the pudding looking for the hidden money.
4. The Queen's Speech
Each year, the Queen gives a speech at 3pm on Christmas Day.  This has been a British broadcasting tradition for over 80 years, and familes across the UK gather around their televisions to listen to what she has to say.


In 1932, King George V first gave the speech as a radio broadcast.  Queen Elizabeth II continues the tradition, and has delivered the speech every year since 1952.  Each year she carefully reflects on current issues and concerns, and shares what Christmas means to her, her family, and to many of her listeners.
5. Christmas Day with Family

Since we live the other side of the world, we love nothing more than to spend every minute we can with our relatives when we visit home.  It's like no time has passed, and we open the wine, pour a scotch, open the tin of Roses, and give each other a hard time.


It's especially great to see the generations of children change over the years, and watch them growing into different phases of life.
6. A Fierce Game of Scrabble

We always end Christmas Day with a fierce game of scrabble.  It's never over until someone storms away and accuses the other of cheating (usually Julian), or Aunty Beryl announces that she's not going to play with people who make up words (Julian again..) or we decide to move to another board game.
7. Boxing Day Football Match

The highlight for most football fans are the Boxing Day (December 26th) fixtures.  Matches are traditionally played against local rivals or teams within close proximity of each other to avoid supporters having to travel when the train timetables are limited.  We were very fortunate to visit Old Trafford and watch our glorious Manchester United play with 75,000 other fans!

You typically wrap up warm, head to the stadium, and watch with pink faces until you cannot feel your hands and feet.
It was an unforgettable day at Old Trafford.
8. Visit The UK Landmarks
There are so many fantastic places to visit in the UK as things are relatively close and easy to drive to.  We always try to visit as many cool places as possible when we are back home!

The British countryside really is spectacular, regardless of the weather, and it's fun to visit at different times of the year for a completely different experience.

9. Fish and Chips
I honestly think  British fish and chips are up there as being one of the most delicious culinary experiences in the world.  For real.  The combo of deep-fried potatoes, battered cod or haddock, lashings of vinegar and salt, and the paper soaking up the grease and vinegar as you eat with a wooden fork, is just legendary.


It's the first place we head to when we touch down at Heathrow!
10. Flying Back To Los Angeles

Buuuut after a lovely time in the UK and enjoying all it has to offer, there's nothing like hopping back onto the plane and taking the 11 hour flight back to La-La land.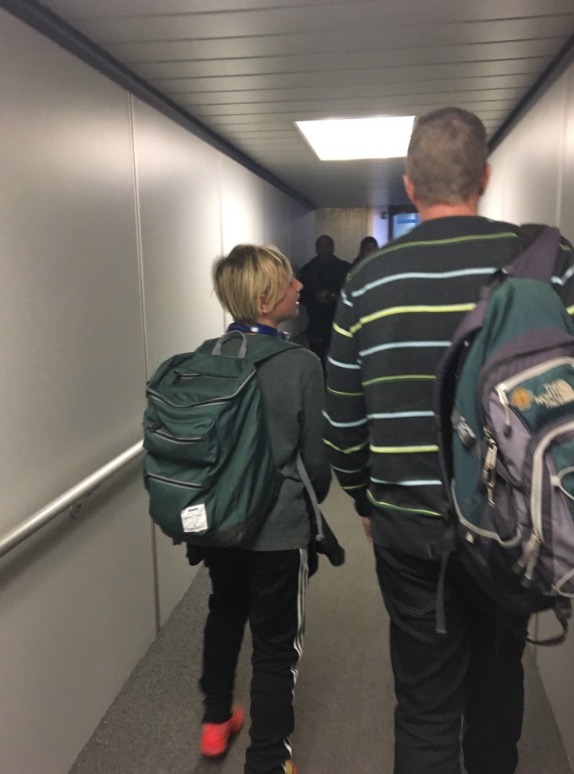 And there's nothing more funny than pulling faces in the immigration photobooth to get back into the country!


Did I miss anything?  What do you love about the UK at Christmas?
I hope you and your family and friends have the most wonderful time of the year!
XO