Can I introduce you to the incredible lady who saved my life?  I was very unexpectedly diagnosed with stage 2 breast cancer in 2015.
Dr. Kristi Funk was my breast surgeon who performed my double mastectomy to save my life (no biggie!) Dr. Funk is now my friend, supermom to triplet boys, TV show host, breast cancer surgeon to the stars (although I like to think I'm her favorite patient), and as if that isn't enough to keep her busy, she has written her first book: Breasts: The Owners Manual.
If you have breasts – or love someone with breasts – you need to own this book.  Did you realize we make choices each day that brings us closer to breast cancer or moves us farther away?  In most cases, cancer isn't up to fate or genetics, and there are so many ways we can reduce our risk factors.
Dr. Funk's mission is to educate as many women as possible about what they can do to stop breast cancer before it starts.
---
I had the pleasure of helping Dr. Funk host her very first book signing at Pages: A Bookstore in Manhattan Beach.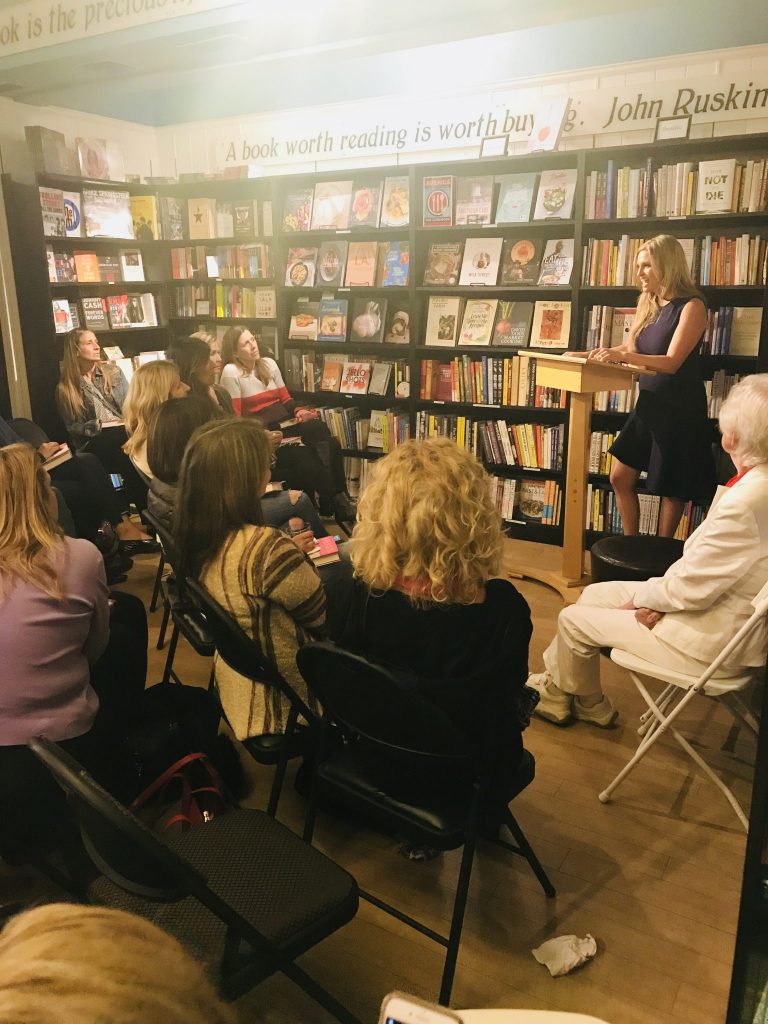 We packed this beautiful boutique bookstore, overlooking the ocean, with scores of women (and a few men) to hear what Dr. Funk had to share.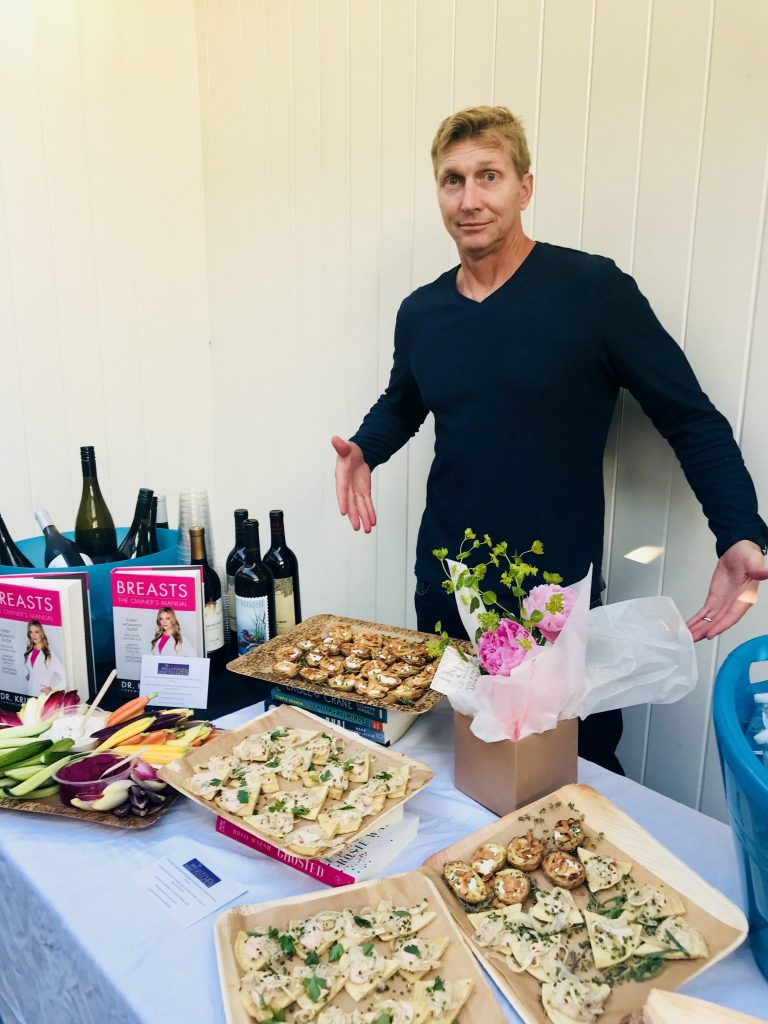 Simple Gourmet supplied delicious vegan nibbles, and we enjoyed a wonderful, inspiring and informative evening, learning what we can do to prevent many major illnesses.  Spoiler alert:  Eat More Berries!
Dr. Funk entertained us, educated us, and spent time chatting with each and every person who wanted to meet her. She signed every book and answered every question.
The evening was fantastic, it was my privilege to be part of this, and I hope you all make time to read this amazing book that WILL change your life.
You can purchase the book here.
Chances are you know someone who has had breast cancer (me… me…) SO it's relevant for everyone, and not just people who've had the pleasure of a breast cancer diagnosis.