Anyone else feeling like dusting off the passport and hopping a plane to London?   All eyes have been on London the past few weeks, and what a royal wedding that was!  I've never felt more proud to be British.  I loved the blend of the British pomp and American glamour.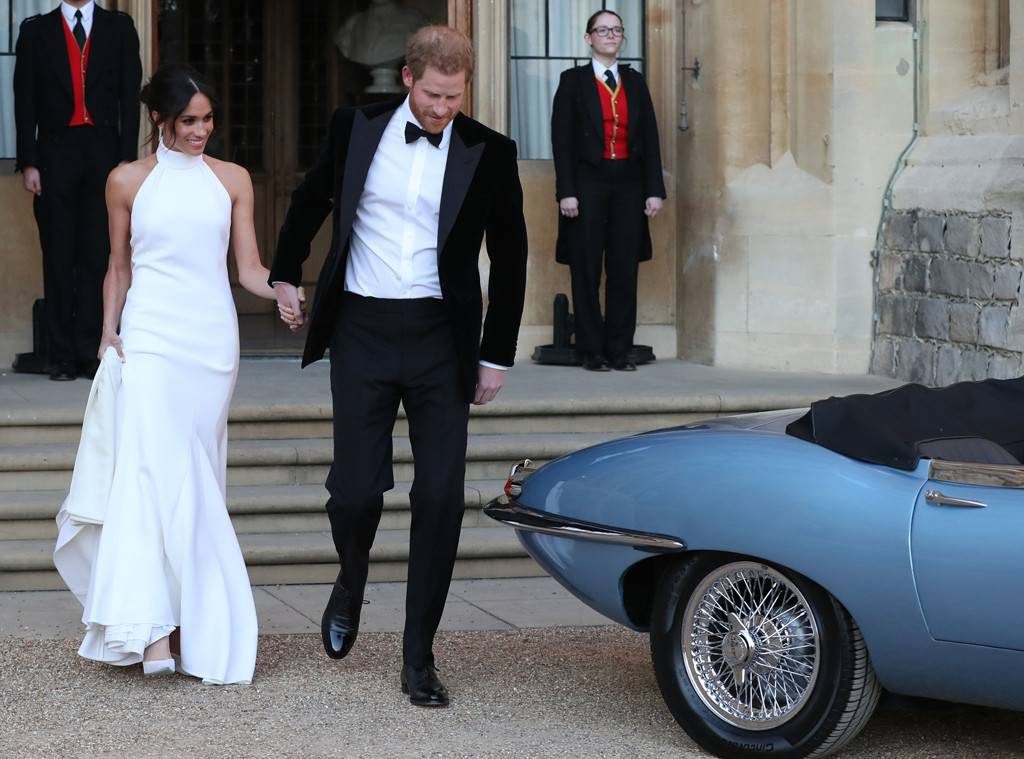 Some parts of the ceremony literally moved the world to tears, and it felt like a global celebration of love and change.  It also fueled my nostalgia, since Hot Hubby and I married in my hometown of Chaddesden, Derby, England.
Granted we were not in Windsor Castle, but St. Mary's Parish Church is still steeping with history dating back to 1347 AD, and is simply beautiful.
And just like the royals, we also had to step into a back enclave with our two witnesses, to perform the signing of the register, which is basically the U.K.'s version of a marriage certificate.
Signing the official church register, symbolized that we were officially husband and wife.  We also blended two cultures, managed family drama leading up to our big day (who doesn't!?!), and our Toastmaster shared many colonial jokes in his toast!
So whilst I have London on my mind, here are my favorite things to do in this stunning city, in no particular order.
Visit The Tower of London
The Tower of London is one of England's most iconic structures.
William the Conqueror built the White Tower in 1066 as a demonstration of Norman power, building it strategically on the River Thames to act as both fortress and gateway to the capital. 
The Tower of London is full of history and it's fascinating to imagine how life was like in the castle. When visiting this attraction, be sure to allow plenty of time to visit The White Tower, The Crown Jewels, The Royal Mint and The Bloody Tower to name just a few. There are many things to see, and our favorite part is the armory.
Visit Buckingham Palace
Any visit to London wouldn't be complete without visiting Buckingham Palace, the symbol of British history. 
Buckingham Palace has served as the official London residence of the UK's sovereigns since 1837. It's so regal and is easy to tell if the Queen is home by looking at the flag.
The palace flies the Union Flag when the Queen is not there, and the Royal Standard when she is there.
Enjoy The Theatre
We have seen many theatre productions in London, but absolutely loved taking the boys to see Andrew Lloyd Webber's production of the Wizard of Oz at the London Palladium.  
It was their first West End experience, and they loved every minute of the performance, and the ice-creams during the intermission.
Catch a Football Match
If you're in England, and have the opportunity to catch a Premier League football match, you'll have the ultimate British sporting experience.
Nothing can quite prepare you for 75,000 avid football fans chanting for their home team.  You'll hear a number of chants going around the stadium at different times.  Some are for specific players, some are traditional songs, and some that use colorful language!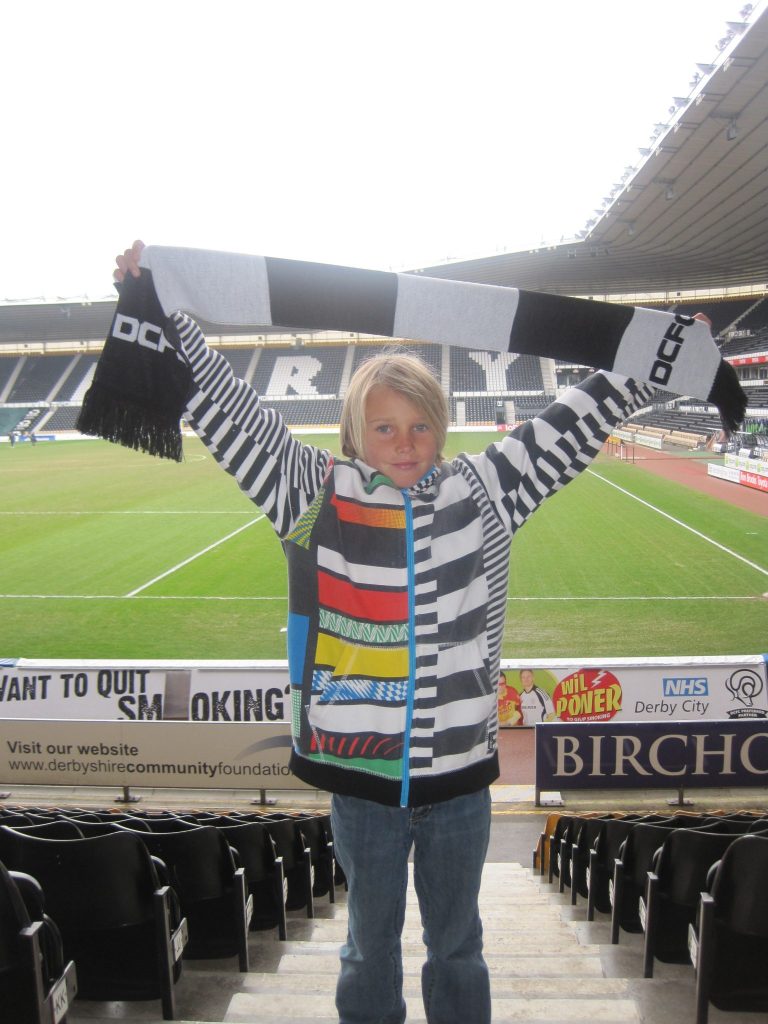 Be sure to stop into the local pubs before and after the game for a pint of beer, to discuss the match with the local fans.
Ride the London Underground
The London Underground (also known as the Underground, or the Tube) is a public transportation system in London, with 270 stations, six zones, and 12 lines.   The Tube will take you pretty much anywhere in Greater London.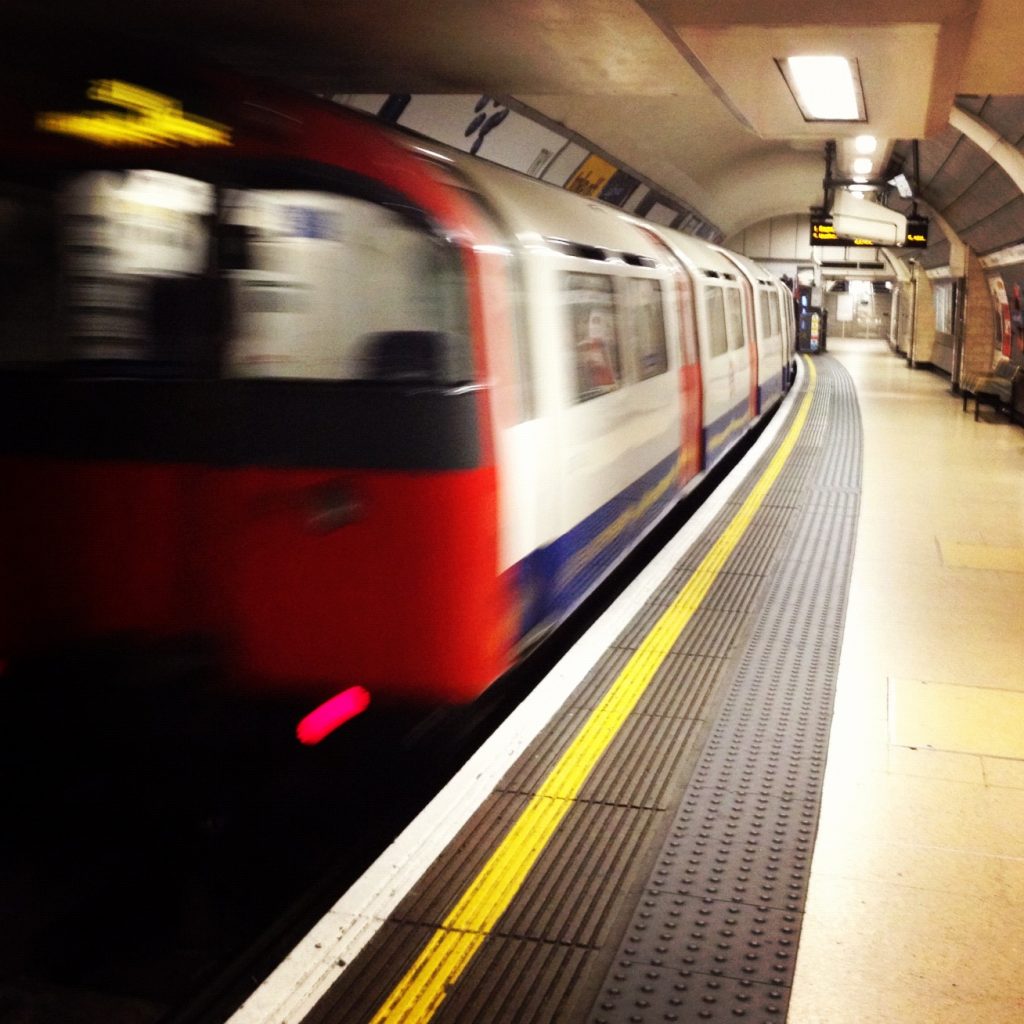 There's even a direct link to Heathrow Airport (zone 6).   If you are staying in London for more than 4 consecutive days, it might be worth purchasing a weekly ticket to save some money.  
The Tube is easy to navigate and fairly reasonable in price, but it's important to do some preliminary planning and research to gather your bearings.
Sample the Local Cuisine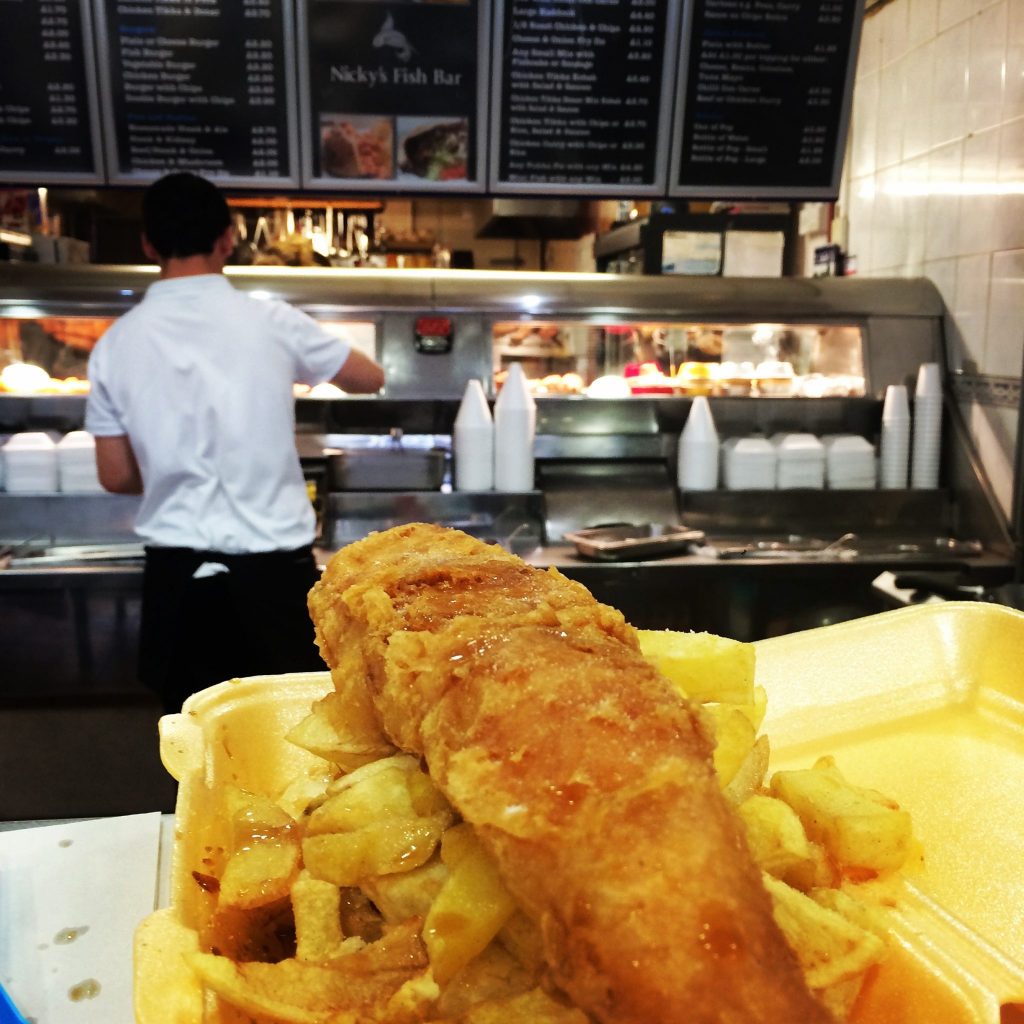 Fish and chips are a staple takeaway meal in England.  To get the full experience you need to find your local 'chippie', have them served in brown paper, drench with salt and vinegar, and eat with a wooden fork.  It's the first place we go when we land in the UK.  If you're a curry fan, I'd avoid the touristy Indian restaurants at Piccadilly Circus, and hop in a black taxi to Brick Lane. 
Brick Lane is a bustling street in East London, and has some of London's best food and vibrant street art.
Visit Westminster and Big Ben
If you take the tube to the Westminster stop, you'll have (in my humble opinion) one of the best photo ops of Big Ben as you exit the tube station.  This is the picture you'll get as you walk up the tube stairs to exit.  
If you only have an afternoon to experience London culture, Westminster would be a solid place to start. The historic Houses of Parliament and Westminster Abbey sit adjacent on a corner of Parliament Square, Big Ben is looming from every angle, and The Mall that leads to Buckingham Palace is very close.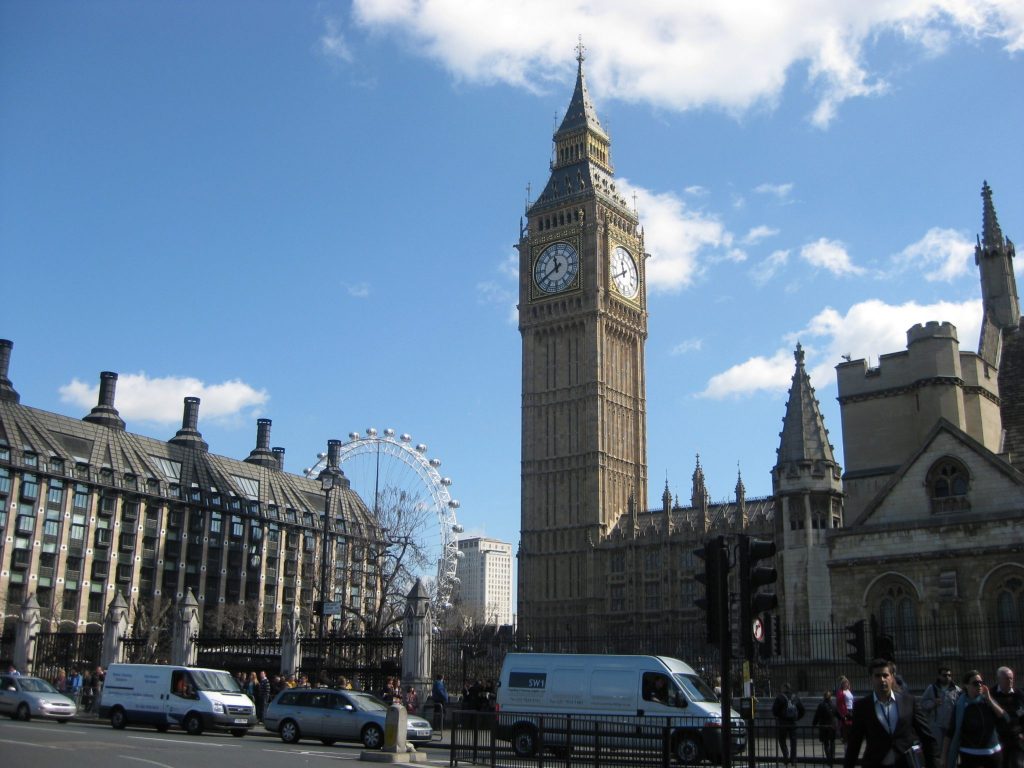 Nelson's Column and Trafalgar Square are also within walking distance, and of course there are lots of local pubs to stop for a pint of beer and a pub lunch.
What are your favorite spots in London?
**  note the different sizes of the boys in these pictures… we travel to the UK almost every year and try to see something different in the UK each time!