School's (almost) out for summer!  (queue Alice Cooper!)  Hallelujah… we made it to summer break people!  We lived through another school year filled with endless projects, homework, test prep, morning madness, and don't get me started on those lunches we lovingly packed every freaking day for our sweet angels.  Our teachers are tired after months of field trips, testing, projects, grades, flag ceremonies and open house. They're done. The kids are done.  I'm done, and I'm not gonna lie… I'm limping across the finish line.
We made it to that beautiful place at the end of the school year called summer break. Lovely, amazing, summer break, the land of no homework assignments, projects, tests, or late work.  Here are the reasons I really really love the end of the school year.
I don't have to pack lunches
I'm not an overachieving mum here, and frankly my lunches are average at best.  But who are we kidding? The 'healthy' or 'fun' stuff we include is traded or ditched in a hot second, so I stick to the predictable combo of granola bars, cheese sticks, and fruit.  I get it, they are boring, I'm boring… but I fully own my dodgy lunches.  Oh and for the record, they'll get the exact same lunches when September rolls around.
I get a break from school projects
I hate school projects. There. I said it. The majority of the work is on parents to 'help' structure and break the projects down into parts.  Then we get to purchase items for said project (I remember going to Target for a mousetrap at 9pm one Tuesday!) and make sure it's complete and ready to turn in on time.  Which inevitably will be due one of the 30 days of rain per year in Southern California. And it stinks if you're my kid since I make them do the projects themselves, and place them next to the Frank Gehry creations their classmates produced, 'by themselves' of course.
I get a break from the morning wake-up routine
I'm a morning person, and wake up ready to roll with CIA calibre thoughts and actions.  I live with the anti-morning people.  I'm not gonna lie… the alarm snoozes, grunts, staring into space and snail-like movements, make my head spin.  I really try to understand,  since they're not blessed with my morning precision, but it usually ends with me yelling something along the lines of, 'Really?!? You need to embrace each day, be joyful, and smile, instead of grunting at me… I don't get it!"  Which by the way, sleepy teens love that speech!  😉
I don't have to check The school Portal
Most schools use portals to distribute information about your kid.  They also show test scores and grades.   I honestly don't check the portal for my 7th grader often (mostly because he's the second child and I forget to), but when I do, and see something unexpected (How the heck could you possibly have a C in PE… It's PE for goodness sakes!!!!) it's yet another project on my list to manage and help him try to problem solve.  The emotion, guidance, teaching him to advocate for himself… you feel me?  I know I have to do it since it's kinda what I signed up for when we decided to have kids, but holy crap, it's freaking exhausting and I'm happy to take a mental break for a while!
Summer Laundry is lighter
We live at the beach, and consequently the boys shift into their summer uniform of board shorts and maybe a t-shirt most days.  And I don't really care if the board shorts get a bit funky, since they are in and out of the ocean all day.  Certainly beats a hamper full of sweaty socks, shorts, t-shirts, sweatshirts, boxer shorts, sports uniforms, etc. they wear during the school year.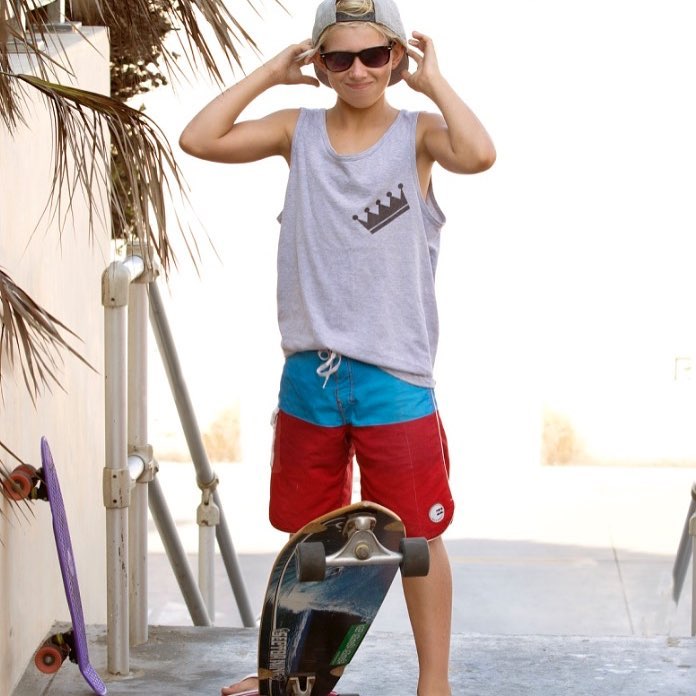 Late Nights Don't Matter In the summer
Both boys need lots of sleep to function like normal humans, and I'm tired of telling them to get to bed, because they have school the next day.  Summer means I don't turn into psycho-momma, yelling military-grade instructions in my pinched voice such as; brush your teeth, floss, put in your retainer,  etc., after getting distracted with something (usually a pair of gorgeous shoes on the internet) and realizing the boys are up later than I'd like.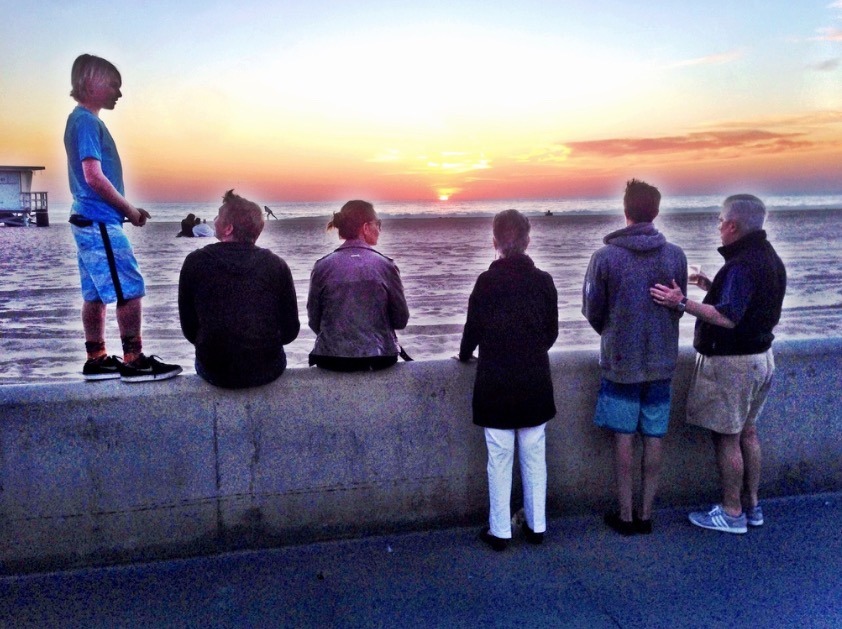 I get a break from school related emails
The emails related to the sweet angels are endless.  I get it, there's lots of information to be delivered, but oh my goodness… it's a lot.  They range in topics such as; lice outbreaks, lunch signup, party supplies, flag ceremonies, new rules, strep throat scares, volunteer requests, more volunteer requests (because it's the same 20% of people who volunteer), picture days, class gifts, end of year schedules, drug week, (the week your kids dress a certain way on each day.. and you don't want to send your kid to school with crazy hair on Tuesday if it's 'Drug's make me see red' day and they should be wearing all red clothes!!!)   And then of course there are the unwanted individual emails from from teachers concerning your child, requiring me to do the above mentioned parenting stuff I signed up for!   I can't wait for an email break, at least for a while, along with my need to open each one 'just in-case' I miss something important.
No More Homework 
I get a break from the 'are you finished with your homework yet' conversations, that seem to be on repeat from September – June. I won't miss the negotiating and threatening, and I certainly won't miss the covert Google searches trying to figure out 7th grade math.
But make the most of it kiddos… by the time early August rolls around, we'll be back-to-school shopping, I'll be exhausted from juggling work and your summer schedules, the sand on the floors all over the house will annoy me, and I'll be over the potential sun damage to your sweet skin.  I'll be counting the days until you head to 8th and 12th grade, with your new kicks, crisp notebooks and dodgy lunches!
What do you look forward to the most about summer break with your kiddos?