Girls Getaway! Just writing that makes me want to sing. Is there anything more decadent than to belly laugh, relax, and recharge with your tribe? I don't know about you, but my girlfriends are crucial to my sanity.  Life is busy; especially as my teenager is on the brink of college. These days my weeks are filled with parenting obligations, college apps, work obligations, school meetings, sports commitments, social commitments, and the endless to-do list. But what's so great about getting away for a few days with your girlfriends?
1. There's no schedule
Sometimes being an adult stinks. There's the seemingly endless lunches to pack, dirty dishes, work, bills, household maintenance, doctor appointments, etc., that are all part of the daily grind.  It's rejuvenating to let go of your obligations and not worry about responsibilities for a few days. There's no discussion about when I'm leaving, what I'm doing, who is carpooling or what's for dinner.  Nope… I get to wake up when I want, eat what I want, drink what I want and decide when I want to go to the pool!  I can eat all day long if I want to… the choice is all mine! 
2. Pack Your Best Vacation Clothes
Have you heard of the private label clothing line JulesLosAngeles? Her line is PERFECT for travel and vacation.  (Disclaimer, Jules is a friend of mine and you all know how I love to support women owned businesses, but you also know I only share products and brands I love.)  She's a mom, successful business woman, authentic, and she develops both her personal and business relationships on intuition and chemistry.  Her soft drapey ( I don't think that's a word, but it describes her beautiful pieces perfectly) fabrics are sophisticated, classic, feminine and so flipping comfortable.
I LOVE her Cindy Sweatshirt and her genie pants, for my travel days.  They are so comfy, and there's no awkward seam digging into my hoo ha from my jeans. I'm able to relax comfortably and feel stylish.  My favorite piece however is the Tiffany Jumpsuit.
It's the perfect piece to dress up in heels, or dress down in flip flops, and it rolls into practically nothing in your luggage.  Plus that deep V is sexy AF.  Of course for a girls getaway, you need a perfect maxi dress, and I love her Sara Power Midi.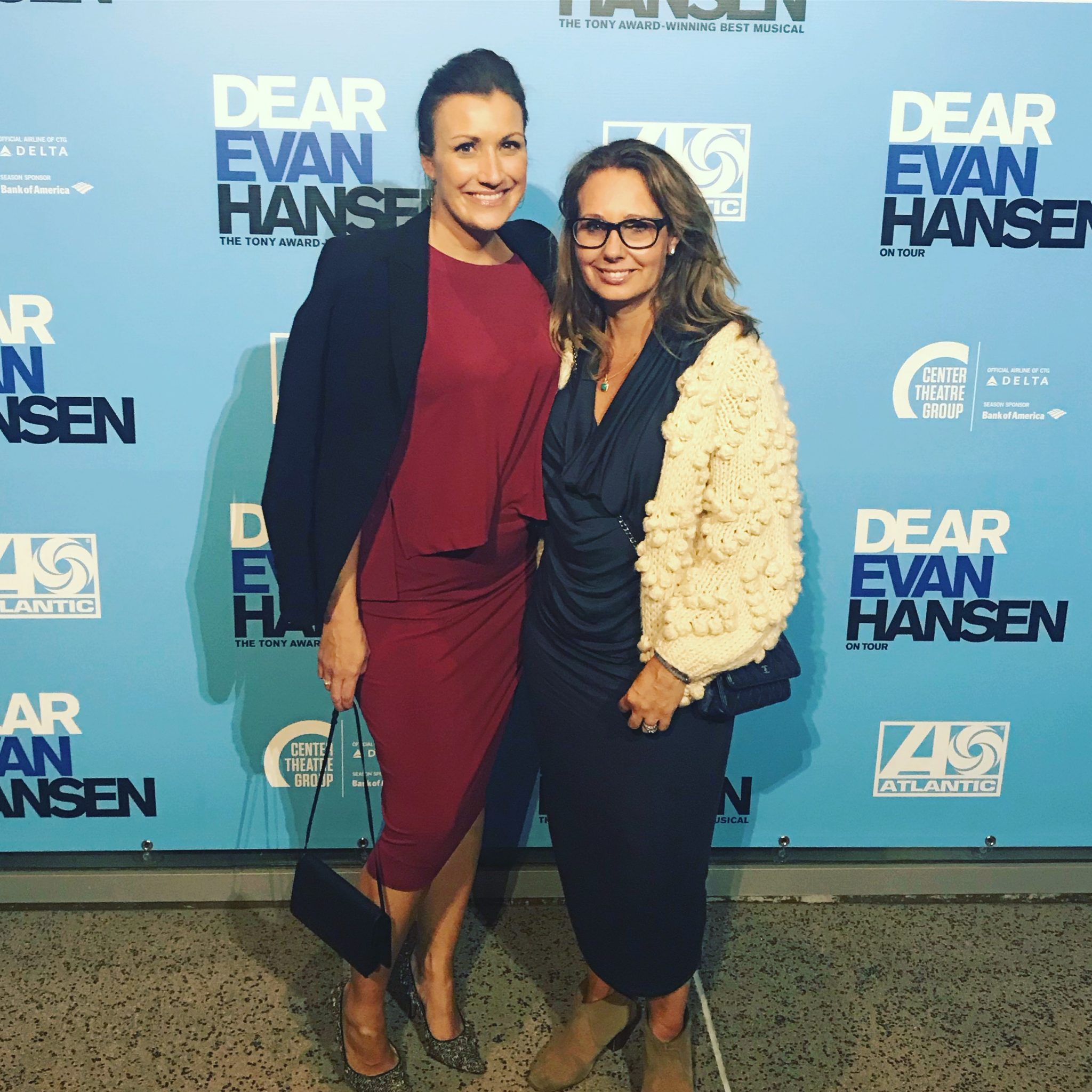 You can wear it so many different ways, and it comes in simply gorgeous colors.  In fact her entire line is unique since each piece is made of a micro modal jersey, spun from beechwood, custom-dyed, then hand cut into small quantities.  Then finally sewn by one individual in downtown LA!
3. Hotel Rooms you don't have to clean
A hotel is the only place in the world, where the objective is to make sure you feel so relaxed and fantastic, that you want to return as quickly as possible. Their goal is to not make you feel good, but to make you feel great. There's just something about that soft comfy bed, dripping with perfect pillows, that makes me purr. Not to mention there's no snoring, unwanted breathing, or sweaty little bodies crawling in with you….  It's all mine! I mean I love Hot Hubby and all, but the rhythmic breathing at night, sometimes sounds like fingernails on a chalkboard.  (Jeez, i have no idea why the man wants to breath for goodness sakes!) And let's talk about the happy dance when you realize you don't have to make your bed. In fact someone will make your bed AND leave you clean towels if you'd like. 
4. Girl Talk in your Bikinis
Nothing beats girl talk with a group of girls who have your back.  Those long, deep, meaningful, uninterrupted chats are good for your soul, and far cheaper than therapy. And it's funny, I've found that the more margaritas we drink poolside, the more we all like to talk.  About everything. Husband talk, work talk, sex talk, mother talk, kids talk, hot pool-boy talk… in fact all non-censored talk. Nothing is off limits.  And I mean nothing. 😉 . Side Bar… I found two GORGEOUS bikinis on SouthBeachSwimsuits.com.  What I love about this company, is that they have a section for women who have had a double mastectomy like myself.  I'm not gonna lie, I feel extremely self conscious in a bathing suit, and the fact that SouthBeach Swimsuits recognizes this and provides pretty options with built-in cups with pockets for a prosthesis, or a scar hiding bikini, makes me want to hug the owner. 
 This is the bikini I chose… maximum scar coverage, but still adorable.
5. Girls Getaway Belly Laughs
Laughter is so good for the soul.  You know that 'literally can't breath' and 'think you're going to choke' kind of laughter.  That's what I do with my girlfriends. And, laughter burns calories and triggers an increase of endorphins, so in my mind, I'm actually getting skinny the more I hang out with my girlfriends! There are also many other proven scientific benefits of laughter such as: it reduces stress, can boost your immune system, and it can calm your stress hormones.  Plus it's contagious.  So in a nutshell I can get skinny, not get sick, have no anxiety and decrease my stress.  Bring it on!
So ladies, gather your tribe and plan your next girls getaway!