The Western Wall is the only remnant of the Jewish Temple that was destroyed centuries ago in 70 A.D. by the Romans.
It's considered one of the holiest of places for the Jewish faith, and is a place for prayer and solemnity. Millions of pilgrims (Jewish and non-Jewish) visit the Western Wall each year to pray, writing their wishes on small pieces of paper before placing them between the cracks in the stone for God to answer.
We had to go through strict security before entering the compound. Men and women have their own separate areas of the wall, and men must wear a yarmulke or a head covering. You wait in a line behind a person who has a spot on the wall until they are finished, then it's your turn to approach the wall and offer prayer.  You must not turn your back on the wall when you are finished, as it's symbolic for not turning your back on your prayer to God. instead you slowly walk away from the wall backwards when you are finished with prayer. As I stood waiting, the sight and sound of women gently touching the wall and wailing, handing their problems over to God, was extremely personal and I almost felt as though I was intruding.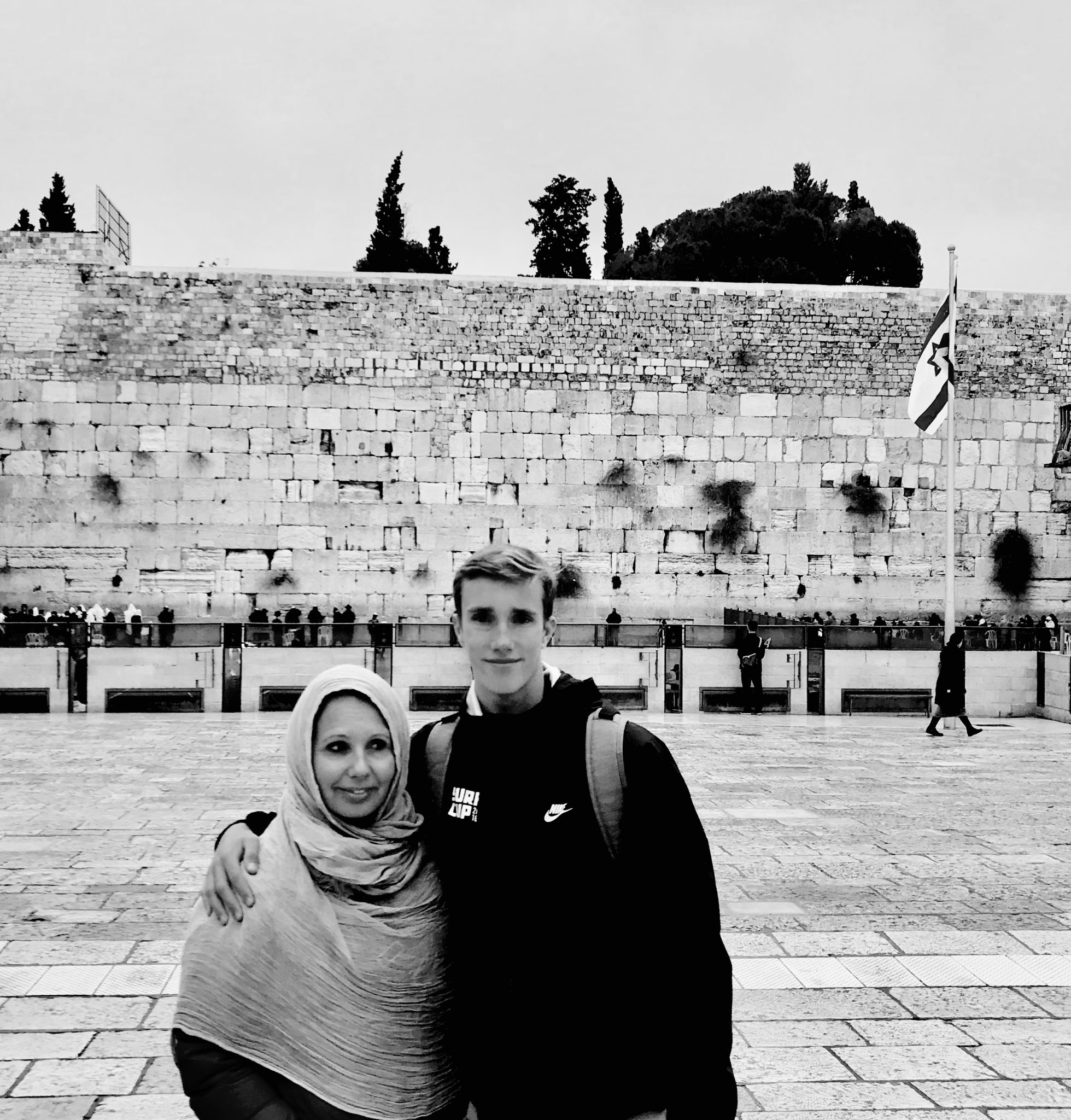 I suggest writing your prayer on a piece of paper to insert into the wall before you visit Jerusalem, if you choose. Modest dress is a requirement and perhaps bring your own scarf to cover your head to show respect.