I've been traveling over 45 years. 26 years with hot hubby, and almost 18 years as a family. We've visited six continents and over 50 countries. I feel pretty confident we've learned some core travel tips along the way, and figured out what works and what definitely does not. Here are ten travel tips… we learned the hard way, so you don't have to!
Always try to carry-on luggage whenever possible. This not only eliminates the possibility of lost luggage, but makes for a speedy departure out of the airport and onto your adventure. We pack light-weight, versatile, comfortable clothes, in colors that can be worn in multiple combinations. Worst case scenario, if we're missing something, it gives us the opportunity to buy a fun souvenir.
Never 'take a quick nap' if you feel jet-lagged and tired. Always assume the time in the city you land. If it's 1pm… make yourself stay awake until 9.30pm. Regardless of how long you've been traveling. It's the ONLY way to get on track as quickly as possible.
Make travel a priority. Many people are waiting to travel until they've paid bills, gotten that raise or (insert other reason here.) There are creative ways to make travel more affordable and we utilize airline points, credit card points, and hotel points to save money and help pay for trips. We find the best travel rewards credit card and use it to pay for everything to earn reward points for each charge. You do have to be super-organized when doing this, but we often acquire $3000 or more in travel credits per year.
Try to take the first flight out when booking flights. Outbound you are excited to get there so it's no big deal to get up early, and on the return you'll avoid hanging around, often having to check out of a room, and hop that flight home ready to plan your next trip!
Be patient, nimble, and expect the plans to change. Many countries operate on 'their time', and they are not trying to annoy you, it's cultural for them. If there are no unexpected problems, you'll be pleasantly surprised!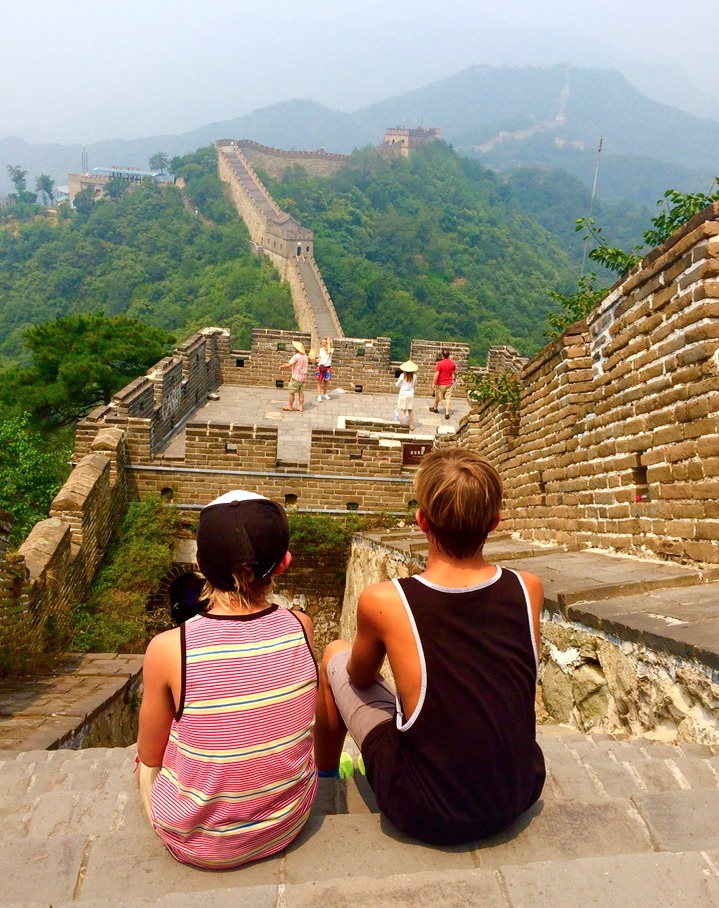 Always keep an open mind. Seek out interesting and unusual places that don't see much tourism. Our most memorable travel experiences have been in places that are not popular destinations. We definitely travel to popular holiday spots, but our travel tip is don't rule out other locations just because they seem difficult to get to. Sometimes getting to a remote place is half of the fun!
Chat with the locals. Embrace different possibilities, opinions, religions, customs, and interests. Ask questions. You don't have to agree with everything they say, but it's amazing what you'll learn by having a casual conversation. And they usually have the best restaurant recommendations and travel tips for locals too!
Take lots of pictures. Both in your mind and with your camera. Then put the iPhone away once you've captured the pictures you want, and really savor the moment. We see so many people staring at their screens instead of whatever magnificent sight is in front of them.
If you see something you love please splurge and get it. You don't know how many times Julian and I kick ourselves for not buying that awesome mask at the bottom of the Tiger Nest Monastery Hike in Bhutan. We thought we were paying $5 more than we should for it. We were convinced we'd find the exact one in the village for less… but we never did. It will always be 'the one that got away.' 😉 . And always splurge on those once-in-a-lifetime experiences. Experiences are priceless and moments that matter, and you won't ever regret those special moments.
Buy Travel Insurance. We've had to use our travel insurance many times, and the cost is minimal compared to the cost of an emergency during your trip. We use Squaremouth to search, compare, and purchase travel insurance from every major provider in the United States. Buying travel insurance is typically inexpensive and the peace of mind is priceless!
Eat the local food. Taste a bit of everything when you travel, especially if you don't know what it is. Ask the locals for a recommendation. We've had the most memorable meals suggested by locals. Also don't be afraid to subsidize a few weekly meals with street food. Eating street food is an awesome way to save money while you travel.
I was absolutely thrilled to sit down with my dear friend, Laken Edwards from PlanWithLaken recently to discuss my top travel tips on her YouTube Channel. Check it out!
What travel tips would YOU like to share?
Did you find this article helpful? Let me know by leaving a comment below and joining me on Instagram and Twitter!