People ALWAYS ask what are our favorite and best places we've visited. And our answer is always the same. Travel is so subjective. Each trip is so different, and it's hard to compare a city destination, with an adventure destination, with a wonder of the world. However, some trips definitely stand out. These places exceed all expectations. Blow our minds. These places touch our souls, not just while we are there, but sit with us looong after we're home, and hopefully forever.
There's no way to predict which destination will be life-altering. We've discovered the places that stand out are typically in remote locations, seeping with culture, with a spiritual component. I'm talking about the places we dream about, stop in our tracks, and could spent endless time exploring.
Here are 10 places that blew our mind.

Easter Island is one of the most isolated inhabited islands in the world, located on the east edge of the Polynesian Triangle and is Chilean Territory. Lan is the only airline flying into Easter Island via Papeete Tahiti, or Santiago Chile, and the schedule is limited. Easter Island is most famous for the moai statues, created by the early Rapa Nui people scattered all over the island.
Easter Island is calm, peaceful, and the perfect place to recharge and explore. It's hard to imagine how such an isolated island in the middle of the Pacific Ocean has so much culture and history. I recommend everyone to visit Easter Island at least once in your lifetime, it's an experience you will never forget. Read about our trip to Easter Island here.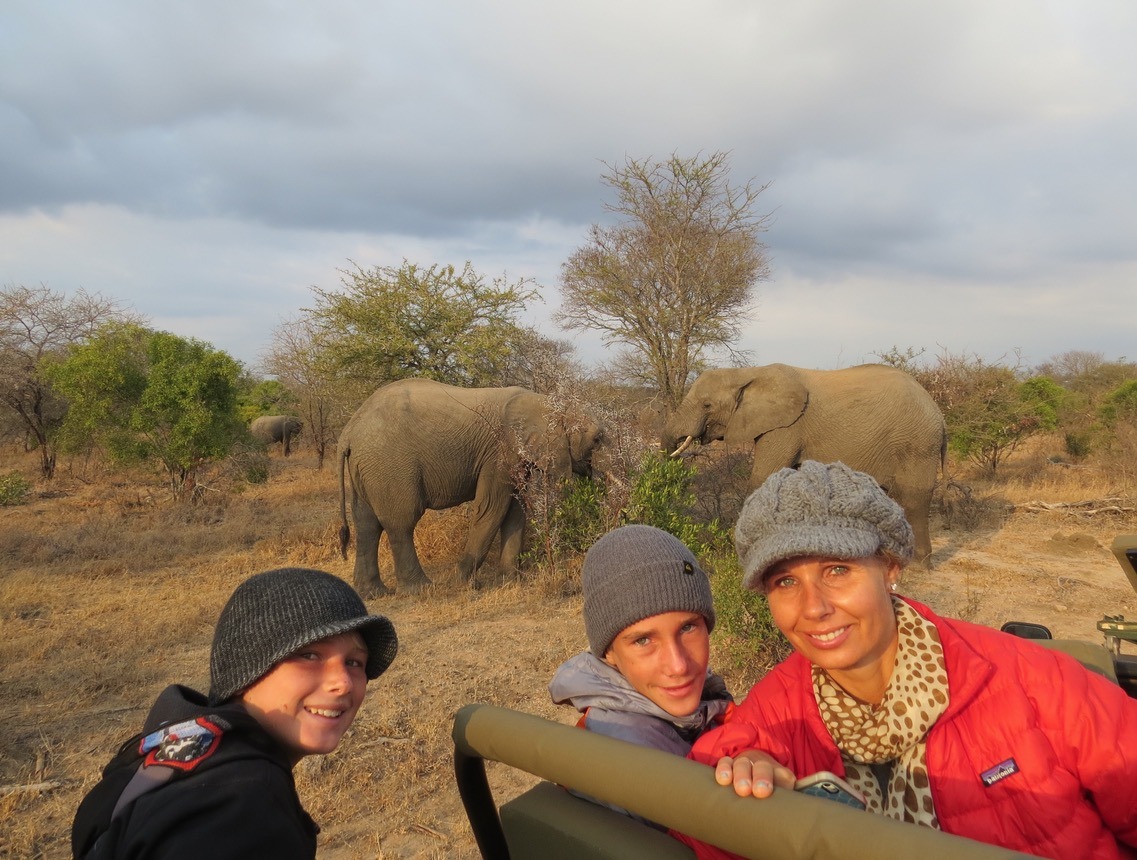 Africa has a very special place in our heart. The people and the culture are simply beautiful, and we've barely scratched the surface of our adventures into Africa.
South Africa is incredible and we conquered many things on our 'bucket list.' Shark cage diving, African safari, followed by the culture of Capetown. South Africa is absolutely one of those places that left us longing for more and we cannot wait to return. Read about our trip here.
Tavarua is a heart-shaped private island resort in Fiji. It has an area of 29 acres and is a premier surf and water sport resort. Tavarua is surrounded by a coral reef and is minutes away from world famous surf breaks like Cloudbreak and Restaurants.
There are activities for everyone regardless of experience and ability, and there's nothing that will match the warm hospitality you encounter the minute you pull up to the island in their private boats. Tavarua has a very special place in our hearts and is one of the ONLY places we have visited more than once. Read why here.
Bhutan is located in South Asia and lies between India, Tibet, China, and Nepal. Bhutan has continually been ranked as one of the happiest countries on earth, and measures the success of the country in GNH (Gross National Happiness). The restrictions on tourism and the protection of natural resources have preserved the stunning landscape as well as their cultural identity. It's an incredibly special place.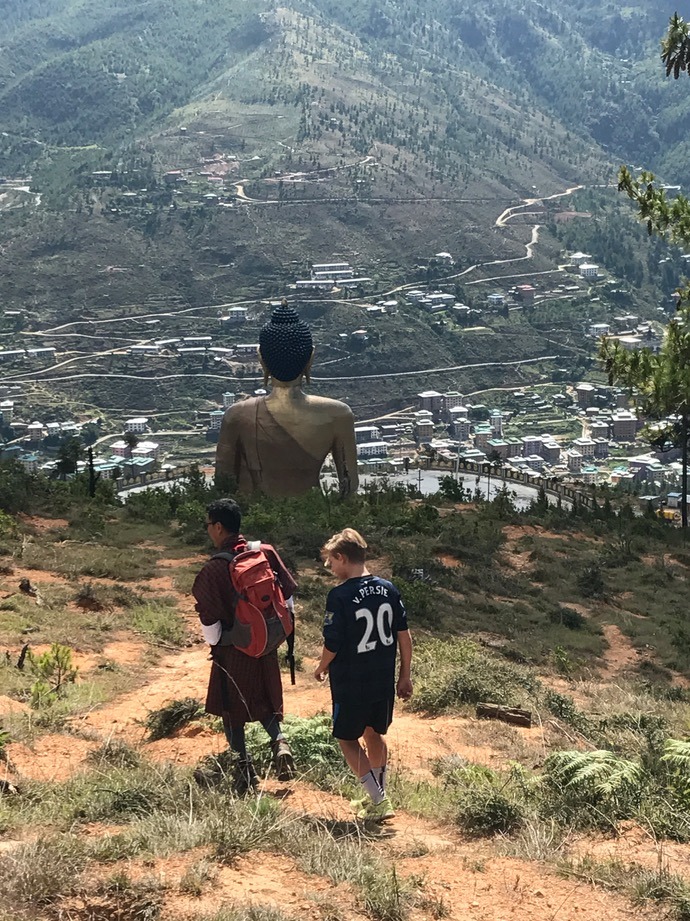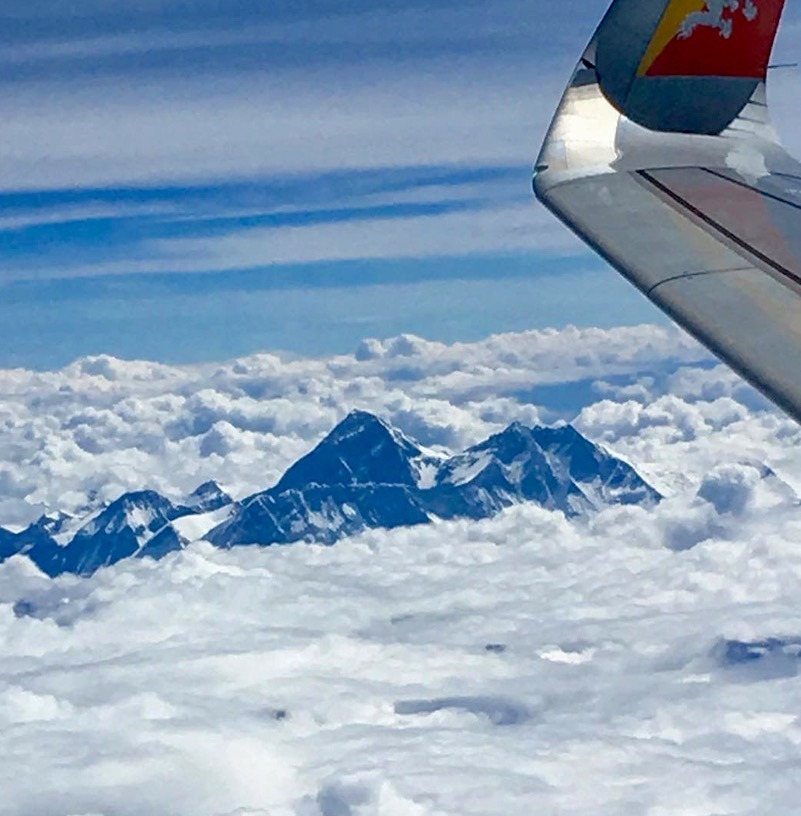 The flight into Bhutan is not for the faint of heart since Paro airport is known as one of the most dangerous airports in the world to land. I promise it's worth the trek to get there. So grab your passport and your valium, and book to visit sooner rather than later. Read about our trip here.
I have a hard time putting into words what it was like to sit at the top of Machu Picchu overlooking the valley. This is truly one of the best travel experiences we have ever had. You have to see it and feel it for yourself, and is a must for any traveler's 'bucket list.' Our pictures do not even compare to what we saw, but more importantly what we felt as we sat in this sacred place.
The many temples and ecosystems held spiritual significance for the Inca. Trying to comprehend how the Incas created such a large city in this beautiful remote location out of stone without use of tools, wheels, or animals to lift and carry the large heavy stones, is simply mind-blowing. Read about our experience here.
Cambodia is a special place, filled with culture and history. Siem Reap is definitely one of the most incredible places we have ever visited and would highly recommend the drive from Phnom Penh to Siem Reap. Siem Reap is home to the breathtakingly beautiful Angkor Wat Temple Complex.
This wonder of the world has been on our 'bucket list' for years and to marvel at the majesty of the buildings created by ancient civilizations without the tools we have today is simply mind-blowing. Each temple is unique and beautiful, and the Angkor Wat sunrise is one of the most beautiful things you will ever see. Read about our trip here.
The holy city of Jerusalem is one of the oldest cities in the world and is filled with history. We were blown away by the beauty of the old city with its 4 different quarters, each one different in look and feeling. Regardless of your religious beliefs, walking on the same Via Dolorosa path where Christ walked over 2,000 years ago alongside Pilgrims from all over the world, is an immensely spiritual experience.
Jerusalem has been conquered, destroyed and rebuilt more than any city in the world, and the fact that three world religions continue to co-exist together behind the ancient walls is fascinating to me. Read about our trip here.
Tibet is located on the highest plateau in the world at over 14,000ft, and is often referred to as 'the roof of the world'. Lhasa is the epicenter of the Tibetan Buddhist world, and is able to preserve the spirit of traditional Tibetan life, while being one of the most oppressed countries in the world. Independent travel is not allowed and you have to have a pre-arranged tour to obtain an entry permit. Tibet is officially part of China, and it's impossible to ignore the political and religious control with armed Chinese soldiers walking the streets.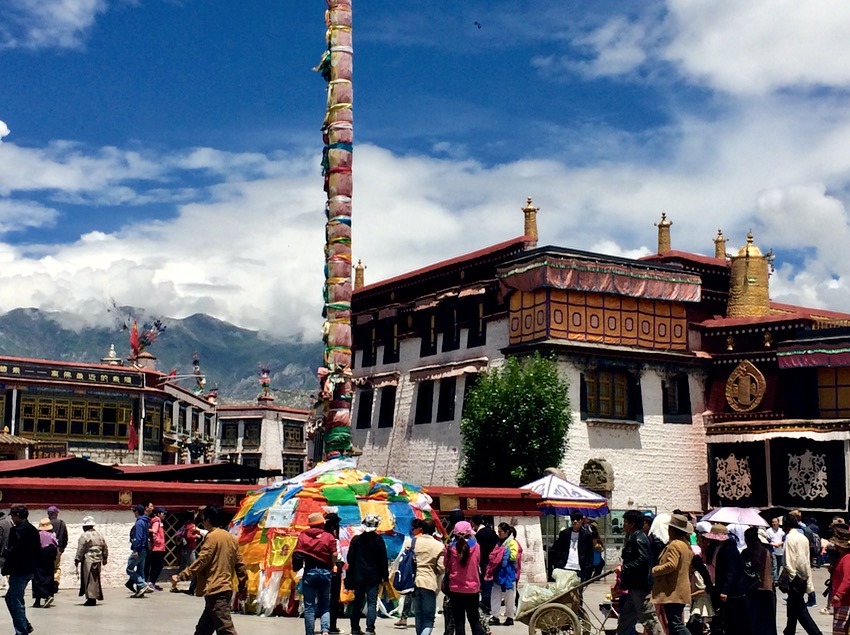 Tibet has very little freedom of speech or religion and it's important to avoid sensitive topics such as politics. You cannot under any circumstance take a photograph of Chinese soldiers or discuss political issues with guides. Our guide was visibly terrified to discuss anything political for fear 'They'd hear him' and he'd be in serious trouble.
Regardless of their oppression, Tibetans remain deeply attached to their faith, have the biggest smiles, and it's deeply moving to watch them practice prayer rituals. Tibet is one of the most interesting places we've visited. Read about our visit here.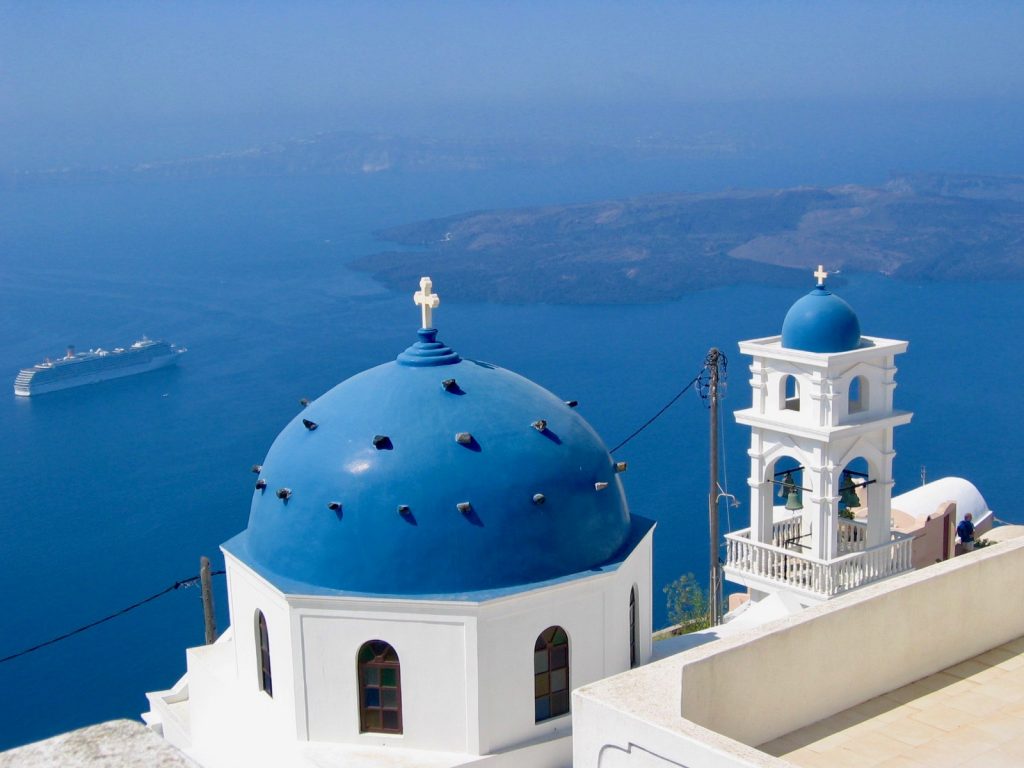 Santorini is a magical Greek island filled with blue domes, sunsets, black beaches, deep blue water, colorful salads and red cliffs. It literally looks as though you have stepped into a postcard, and is one of the most picturesque places we have ever visited.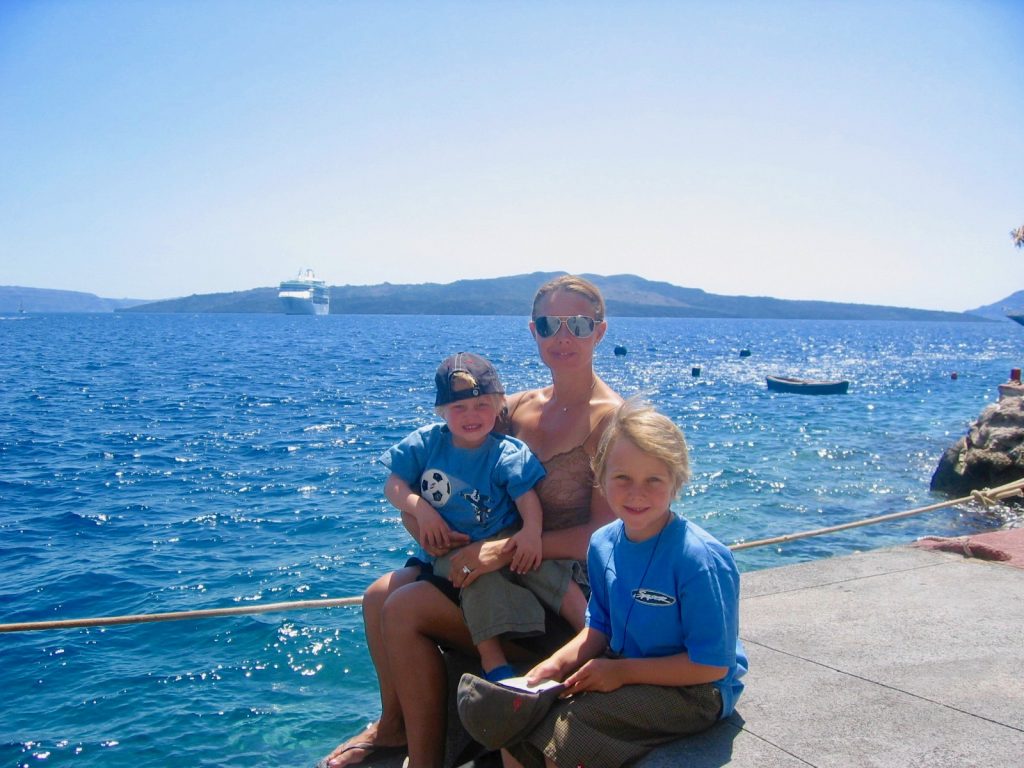 Santorini boasts stunning views, deep blue skies, white stone buildings, all perched on the side of the cliffs. And the food and drinks… ahhh, don't get me started on the deliciously fresh spanakopita, souvlaki, baklava washed down with a crisp white wine. Read about our trip here.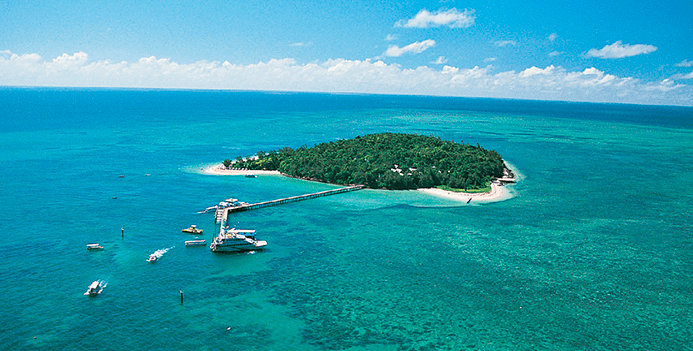 Green Island is off the coast of Cairns and sits on the Great Barrier Reef in Australia. The island is only accessible by boat and helicopter, and is a 45 minute catamaran ride across the Coral Sea from Cairns in Tropical North Queensland. Green Island Resort is a world-class eco-sensitive resort offering private access to the Great Barrier Reef.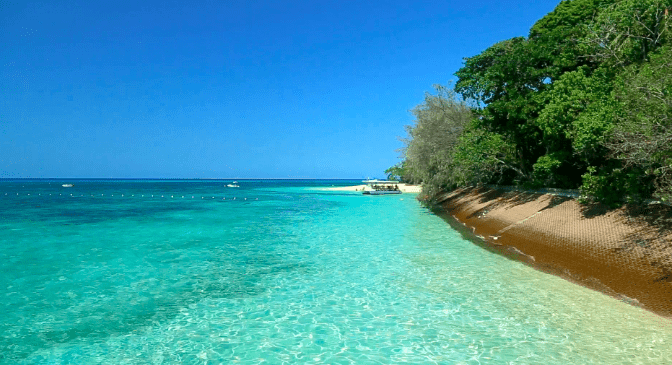 Most people visit for the day, and once the last boat leaves it's like having your own private island. The snorkeling is amazing and it's one of those places you should splurge to spend the night and experience the incredible Great Barrier Reef without the crowds.
Where are YOUR best places to travel? Leave in comments below.
Did you find this article helpful? Let me know by leaving a comment below and joining me on Instagram and Twitter!