Los Angeles is filled with famous beaches, surfers, and palm trees for the quintessential endless summer in Southern California… however, once the sun goes down, or your skin can't take any more sun, there are lots of fun family things to do in Los Angeles this summer. We've been tourists in our own city this summer and have found lots of really fun things to do, and many of them are free!
Keep reading for a guide to the best things to do in LA for tourists and locals alike.
OUE SkyspaceLA is California's tallest open-air observation deck, nearly 1,000 feet above Downtown Los Angeles.
It has 360-degree views of downtown LA and on a clear day you can see the Hollywood sign, the Los Angeles Basin and the Ocean.  I was there at sunset, and experienced the most stunning golden hour I have ever seen. For the daring, there's the opportunity to experience the Skyslide, a 45-foot, fully enclosed, 1-1/4″ thick all glass slide on the outside of the US Bank Tower.
The couches on the observation deck, and the bar and restaurant are the perfect spot for date night, to sip cocktails with your girlfriends, or to take the family.
If you're a fan of Ross, Rachel, Phoebe, Monica, Chandler and Joey, you'll love this musical that lovingly pokes fun at TV's Friends, celebrating our favorite show from the 90's!
This fun musical recreates the best moments from all 10 years of Friends through this uncensored music filled production!  So much fun and great for all ages 13+ and the show runs from July 16 – August 1st on Sunday – Thursday evenings only!
Also I have 20% off if you use code: ROSSANDRACHEL.  You can also use this link: https://www.centertheatregroup.org/promo?code=ROSSANDRACHEL
My boys have been wanting to go to the Petersen Automotive Museum for ages. It was worth the wait and did not disappoint.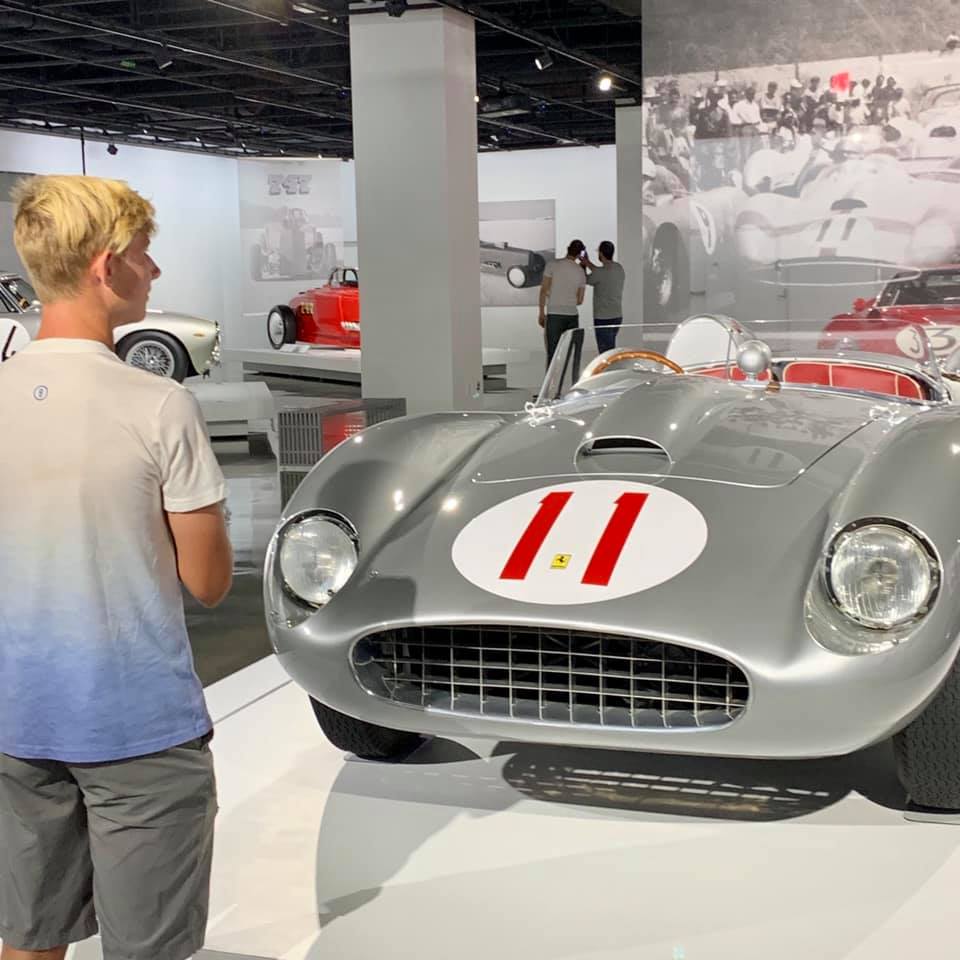 The car selection was great and they particularly  loved the second floor that housed all of the old race cars. The third floor shows many of the cars that appeared in movies, and the alterations to them for the movies was unique and interesting. It was a great family entertainment destination, with exhibits for children, teens, and adults. The architecture is jaw-dropping, and the whole museum is incredibly clean and easy to walk through. We definitely want to go back to do the Vault tour.
The Chinese Theatre on the historic Hollywood Walk of Fame is one of the most iconic landmarks in Hollywood. Since 1927, the front courtyard of the theatre displays hand and footprints of movie stars from past to present.
We escaped the Hollywood heat for a couple of hours to watch a matinee, and we were very impressed with the interior renovations. Afterwards, we spent time wandering along Hollywood Boulevard checking out the golden stars of the Hollywood Walk of Fame. It's a must-do moment for any newcomer to Los Angeles and is fun to be a tourist in your own town.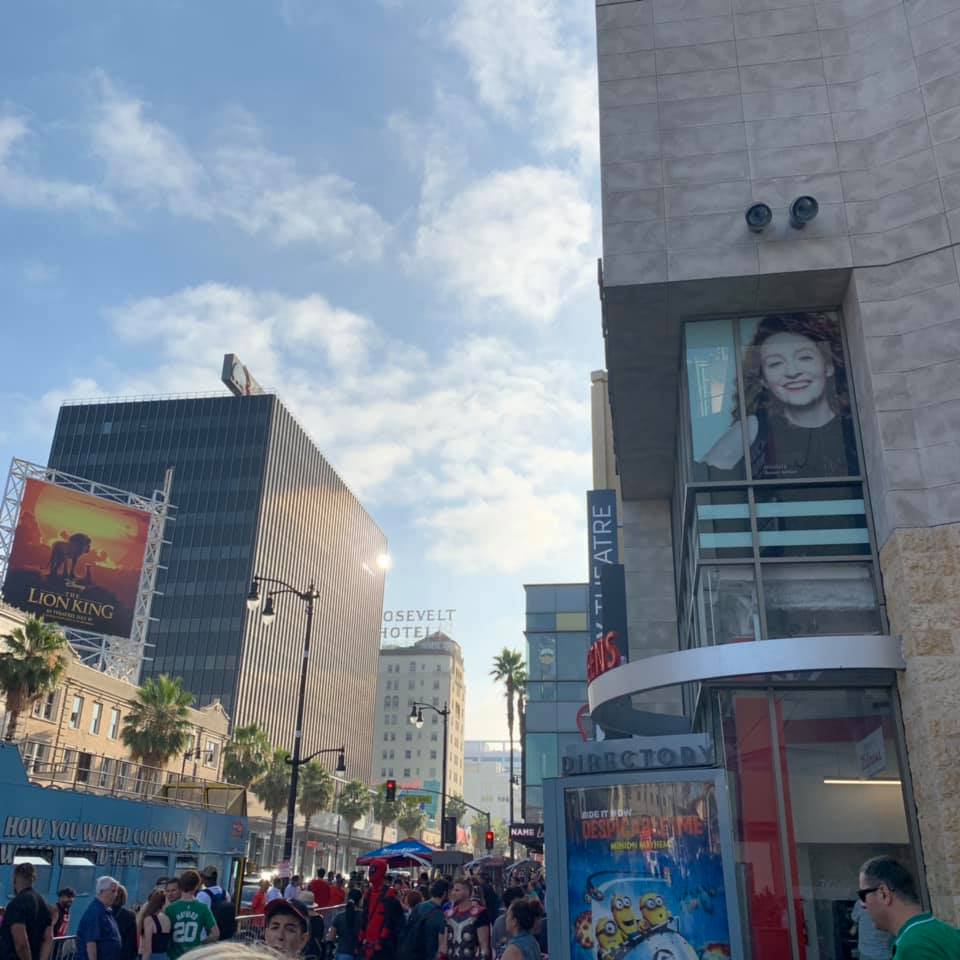 The Hollywood sign is another iconic landmark in Los Angeles. There are many tours you can purchase but you don't need to waste your money. The Hollywood sign can be reached by car and foot, and is freely accessible to the public.
The walk is absolutely beautiful and a great workout! There are lots of different trails for all levels, and I'd recommend taking the trail that leads to the front of the sign.  The scenery is beautiful and you get a great view of the front of the Hollywood sign. Be sure to bring lots of water and sunblock as it gets very hot.
Hermosa Beach is a beachfront city in Los Angeles County, California, and has been our home for over 25 years.
This small independent city is located in the South Bay region of the greater Los Angeles area and is bordered by Manhattan Beach to the north and Redondo Beach to the south and east.  According to some it's the 'best little beach town in the US.' 
I like to think we've found all of the best spots.  Here are our top 10 things to do in Hermosa Beach in no particular order.
Rodeo Drive is a two-mile-long street, in Beverly Hills and is one of the most famous streets in the world. Rodeo Drive has been featured in many movies and is known as the epicenter of luxury, fashion and lifestyle.
We had fun visiting for a few hours. It doesn't cost anything to window-shop, parking is free, and the scene is fun to watch. There are plenty of coffee shops and restaurants to sit and grab something cool if you want to escape the Beverly Hills heat.
Living in Los Angeles we have many fantastic options for entertainment. Our favorite summer activity is to listen to live music, watching the sunset, overlooking the ocean at Terranea Resort. Terranea Resort is a gem hidden just outside the busy LA area, nestled on the cliffs of Palos Verdes overlooking the Pacific Ocean.
It feels as though you are in Kauai (honestly, you are so isolated on this gorgeous clifftop).  It's hard not to be relaxed amongst the hiking trails, patios, and fire pits on the sprawling grounds.  And there is always a spectacular view of the ocean, cliffs, sea creatures, ships, and Catalina Island. Our favorite performer at Terranea is local musician Kevin Sousa, who plays iconic songs with a beachy-rock vibe.
Did you find this article helpful? Let me know by leaving a comment below and joining me on Instagram and Twitter!